There are many excellent songs for kids that not only motivate them but also evoke patriotism in them. This 15th August Signature Lyrics bring LYRICS of the few most popular patriotic songs for kids in Hindi and English with which they can sing along while listening and enjoy the music and glory stories penned in those songs.
Wish You A Very Happy Independence Day Kids
Hey, Kids do you know who designed the Flag of India: The flag is based on the Swaraj flag, a flag of the Indian National Congress designed by Pingali Venkayya.
India's Independence Day: It's 15th August 1947 and how did we achieve this? It has many stories of freedom fighters that could not be covered on a single page. But I am sure you will get it learned in your History subjects. As a hint to encourage you to find and read more info on this topic, here are some freedom fighter's names:
Mahatma Gandhi
Lokmanya Tilak
Rani Lakshmi Bai
Vinayak Damodar Savarkar
Bhagat Singh, Rajguru, and Sukhdev
Subhash Chandra Bose
and many more check out these references:
Table of Contents
Lyrics Of Patriotic Songs For Kids
Nanha Munna Rahi Hoon Lyrics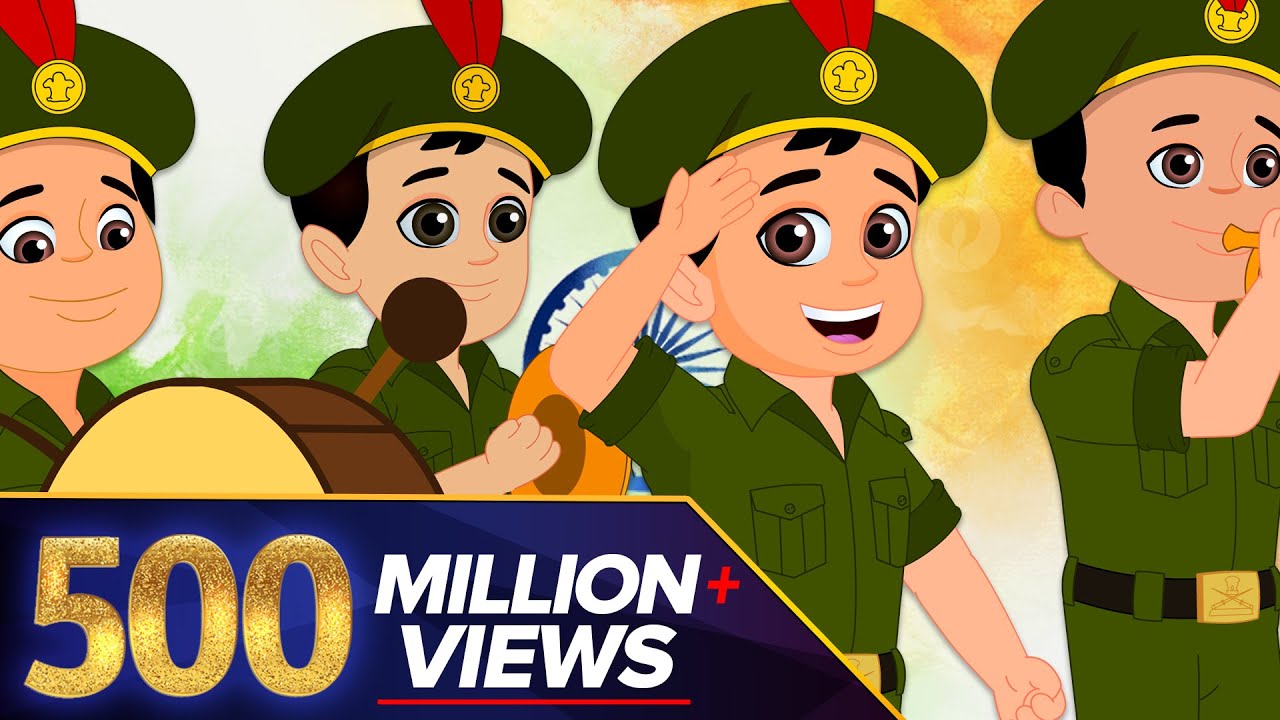 Here are the Lyrics of the 'Nanha Munna Rahi Hoon' song
Hum Honge Kamyab Lyrics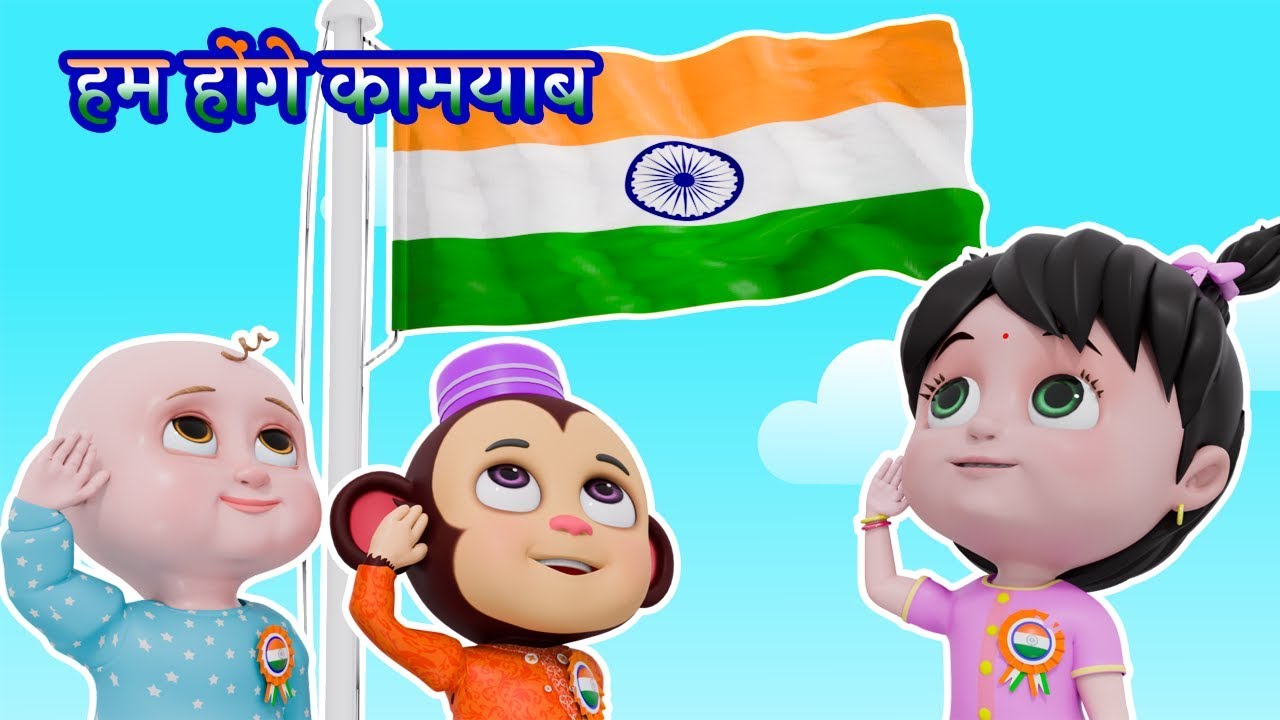 Here are the Lyrics of the 'Hum Honge Kamyab' song
Hind Desh Ke Niwasi Lyrics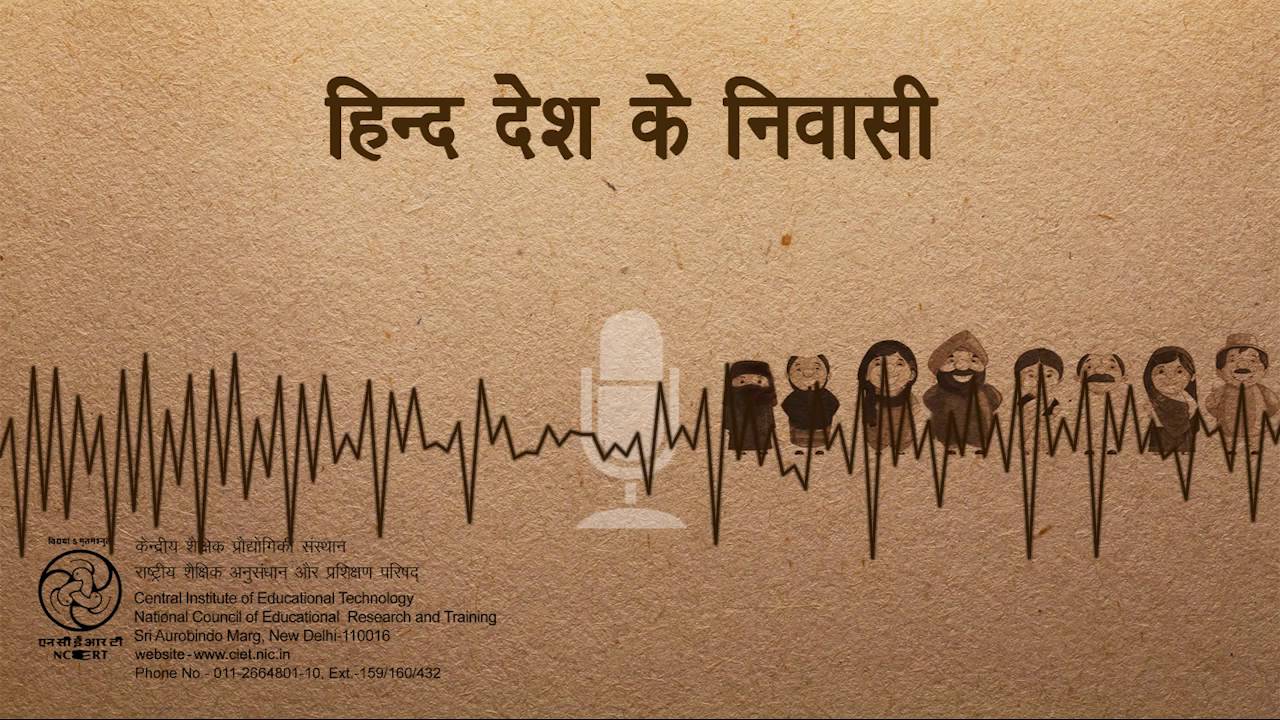 Here are the Lyrics of the 'Hind Desh Ke Niwasi' song
Sare Jahan Se Achha Lyrics
Here are the Lyrics of the 'Saare Jahan Se Achha' song
Aao Bachchon Tumhen Dikhayen Lyrics
Here are the Lyrics of 'Aao Bachchon Tumhen Dikhayen' song
Jhanda Uncha Rahe Hamara Lyrics
Here are the Lyrics of the 'Jhanda Uncha Rahe Hamara' song
Sabarmati Ke Sant Lyrics
Here are the Lyrics of the 'Sabarmati Ke Sant Tune' song
Tags: Happy Independence Day song, 15 August songs in Hindi, Indian patriotic songs, Hindi patriotic songs with lyrics